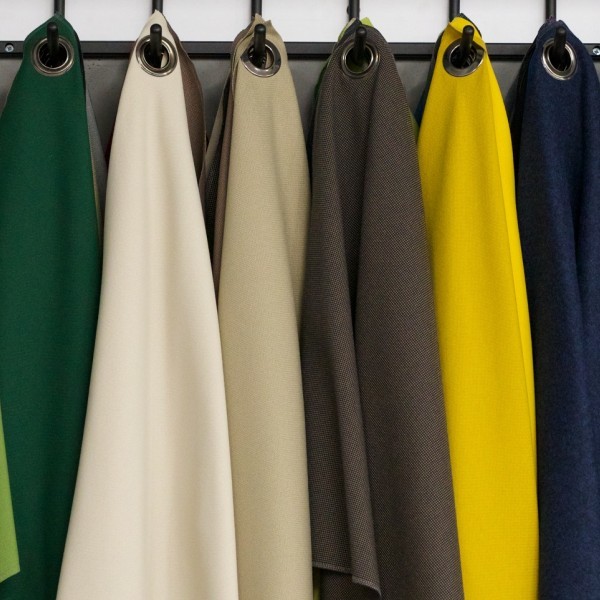 Colours in Office 2022. Trends
04.04.2022
It's time to dive into the colour trends for 2022! In this article, we'll take a look into the future and see which colours will dominate commercial interior design in the near future.
After being confined and isolated, people crave freedom. We need open spaces, we want to feel connected to nature and start all over again. That's why we're not surprised that the trends for the coming year include lots of deep and vibrant colours, bold, never-before-seen combinations of patterns and textures, while soothing and natural shades are still close to us. Two approaches, infinite possibilities. Which one will you go for? Use our suggestions as inspiration and choose the best colours for you and your organisation.
1. I'm feeling green
Green has been dominating commercial interiors for several seasons now. It sets a relaxing mood while keeping motivation levels high. We had bottle green, which is a deep, dark green shade, sage green, as well as moss green and hunter green from a palette of more muted shades. Next year's favourite will be evergreen fog, which is a soothing, subtle shade that symbolises a new beginning. Combining all these tones in one arrangement will be an interesting trend.
Product: saar
2. Soothing sky blue

Declared the Colour of the Year 2020 by Pantone, classic blue has opened the door to the next trend of soft sky blues. Sky blue represents the promise of openness and refreshment. Surrounded by it, we feel safe and can concentrate on tasks at hand. It's the perfect colour to create a calm working environment.

Products: silent block panels, double, hens
3. Soft pink
Pink in the office no longer surprises anyone. Moving away from rigid structures, changing work styles and domestication of office interiors promote the introduction of soft seating, pleasant materials and soft colours. Pink and its shades such as pale pink, salmon, lily beautifully contrast with light wood tones and can make a space feel cosy and modern. Pink will definitely stick around in offices for 2022.
Products: ox:co, selva wall, orte table
4. Comforting beige
Beige is a neutral colour and will fit perfectly in a work environment space.Much like white, beige comes in various shades - from cool and professional to warm and earthy. They will work well if you are looking for ways to furnish a minimalist or more classic interior. On the other hand, you can use them as a background for bolder pieces.
Products: plint sofa, saar table
5. Sunny yellow
A colour for the bold, especially when it comes to the office space. It will bring energy and positive mood to the space, but can also become a distracting element. It would definitely work better as an accent colour in the space, for example in the form of a yellow panel or pouffe, rather than the dominant colour in the interior. Are you willing to take that risk?
.
Product: ox:co
6. The colours of the earth once again

An office full of earthy colours expresses our connection to nature. Next year, this colour palette is bound to change. We steer clear of strong, decisive shades, focusing on fuzzy, pastel colours instead. When combined with deep burgundy, cherry or bloodred, we can create a strong arrangement in an elegant office.

Products: ox:co, tables conference
How to pick the best colours for your office space?
Colours in the office have a huge impact on employees, their emotions and productivity. When designing an office space, it's important to consider the function of the room, the mood you want to create in it and if possible follow the psychology of colour. Before making changes, it's also a good idea to talk to your team and check their opinions on the planned changes. The recurring brand colour in the interiors will reinforce the company's identity, but it should be used with common sense so that it does not dominate the interior entirely and overwhelm employees and guests.
Bejot pattern book includes over twenty collections of fabrics from leading European manufacturers such as Camira, Gabriel, Spradling, Kvadrat or Svensson available in hundreds of colours and patterns. We update our sample offer each year, enabling designers and architects to create a modern, trend-driven space. We are currently working on the next edition of the Bejot pattern book for 2022, which will be presented soon.